Matt Peters
percussion instruction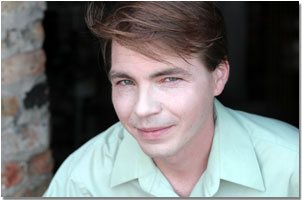 Matt's life has been defined by a love of music and teaching. Inspired by oatmeal boxes and a Fisher Price xylophone, Matt has been playing percussion since before he could walk. After several years of piano instruction, he started percussion lessons at the age of 10 and now has a graduate degree in percussion education. Throughout his elementary, high school, and college years, Matt worked with a variety of talented and inspiring private percussion instructors. He is delighted to share his love of percussion with students of all ages.
Matt has been performing as a marimbist, percussionist, and drummer throughout the United States for over 15 years. He has performed internationally in Paris, Mexico City, and Prague. He most recently served as resident percussionist with Chicago's Accessible Contemporary Music, marimbist with the jazz and classical ensemble Duo du Bois, timpanist with the Ravenswood Orchestra, and percussionist with various musical theater and opera groups. He has performed as a session musician on many classical, rock, and jazz recordings. Since moving to Eustis in 2010, Matt has performed as a soloist and with several Jazz and theater ensembles in Eustis, Sanford, and Orlando.
Matt is at home in classical, jazz, rock, ragtime, and world music, as well as musical theater and the American Songbook. He has performed across musical genres with groups that include the New Millennium Orchestra, Madison Opera, Inc., Madison Repertory Theater, EmergOrchestra, and the Marimba Jazz Trio. His group Atalanta was selected to perform at the opening gala for the one hundred million dollar Overture Center for the Performing Arts in Madison, Wisconsin.
A lover of new music, Matt has commissioned, premiered, and composed many new works for marimba and percussion. Before living in Chicago from 2004-2010, he lived in Madison, Wisconsin where he served as first marimbist with the Madison Marimba Quartet from 1995-2004. In addition to performing extensively with this group, he presented over 30 lecture-recitals to schools, service organizations, and private groups to expand awareness of the marimba.
As an educator, Matt teaches privately and has presented lectures, workshops, and master classes throughout the Midwest at institutions including the University of Wisconsin-River Falls, Roosevelt University in Chicago, and many K-12 schools. He recently served as director of the Cooper Middle School, Buffalo Grove, IL, percussion ensemble, where he also provided percussion lessons to individual students. During the summer of 2011, Matt served as percussion instructor for the South Sumter High School marching band. Matt currently serves as director of the Lake Sumter State College Jazz Band.
Matt holds a Master's degree in Percussion Pedagogy (education) from Northeastern Illinois University in Chicago, in addition to a BA in Percussion Performance.
©2008 mpmarimba